Key Features
Screen sizes (diagonal): 65 inch
4K Ultra HD, LED 50,000 hrs
20 points of touch
Energy Star, & Eco design certified
Ambient light sensors
SMARTBOARD SBID-GX165 – 65″ Interactive Screen w/OS  Education Software
Free software included
Easy to deploy and support
Backed by SMARTBOARD Warranty
New for 2021! The SMARTBOARD GX series gives you all the basics you need to get started with interactivity – at an incredibly affordable price. The GX series includes powerful teaching tools and a simple user experience. Connect devices, content and interactive learning in ways you've only imagined.
No computer required
Built-in Android™ computing gives teachers the freedom to browse the web, whiteboard, screenshare and more – without using a connected device.
Ink anywhere, on any file type
SMARTBOARD's best-in-class annotation experience isn't just limited to a whiteboard. SMARTBOARD Ink® software puts annotations where you want them – write into any web browser, and the ink stays even when you navigate away.
Annotate and mark up familiar file types. Write into PDFs and Microsoft Office® files, then save your notes in almost any file type. Move, copy/paste and erase notes or even convert them to text, without needing to change pens or turn on new tool settings each time you want to write. All without an overlay or special ink mode.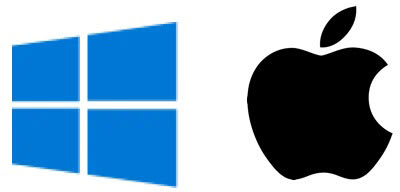 Supports Mac® and Windows®
Enjoy the full SMARTBOARD experience, including 20 points of touch and digital ink, with any connected PC or Mac device and any app.
Integrated inputs and peripherals
Plug in multiple computers and video inputs to your SMARTBOARD, and easily switch between them with greater agility. Save time and support costs – no more hunting for cables, plugging or unplugging devices.
Your apps, your documents, your SMARTBOARD
Install Android™ apps and access your cloud services. Open documents from OneDrive™ and Google Drive™ right on your SMARTBOARD.
Connect your Classroom
Integrate student devices with ease
Students can easily connect via screen sharing to showcase their work and collaborate with their class, sharing up to four devices at once. Teachers lead learning and can manage screen-share content using touchback.